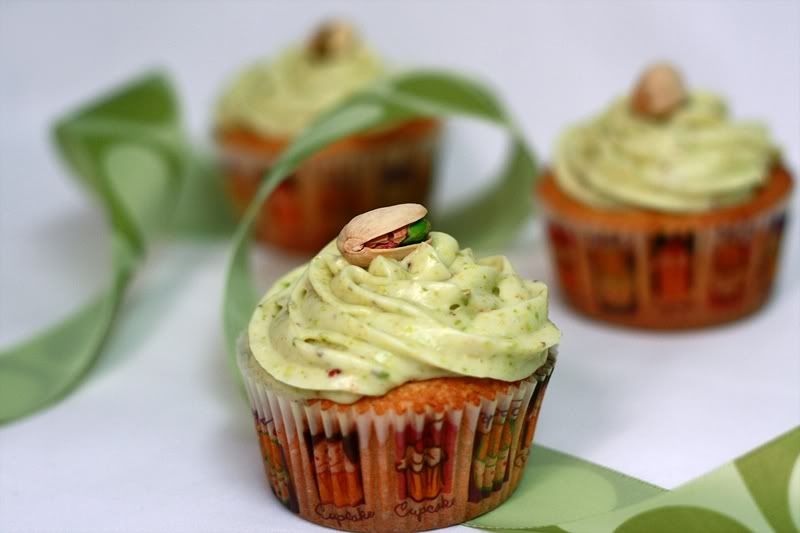 Many people don't think of pistachios when they think of desserts. I do. In fact, I happen to love
this
dessert. It's such a nice switch from fruity or chocolate-y desserts. Definitely something unexpected.
I had been craving pistachios for a while, but I wasn't sure how I wanted to incorporate them into a dessert. Then I made the decision to bring cupcakes down to Cincinnati and I wanted to make three different kinds. I already had the
Strawberry Basil Lemonade Cupcakes
and the
Dark Chocolate Peanut Butter Cupcakes
so that covered both chocolate and fruity. I opted to go for pistachio flavored cupcakes to round out the flavors (and prayed that no one was allergic to strawberries or nuts).
After much searching, I discovered there are two camps when it comes to pistachio cupcakes. Those based on a boxed white cake mix and pistachio pudding, and those based on real pistachio nuts. I decided to be brave and go for the latter. At least that way I knew everything going into my cupcakes. I chose to go with a cream cheese-based frosting to mimic my favorite little
pistachio pie
. Mmm so good.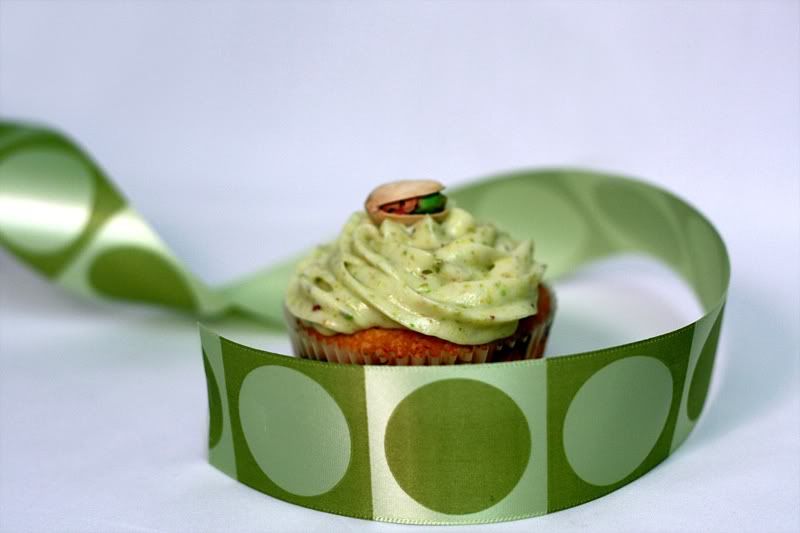 Pistachio! Pistachio! Cupcakes
Cupcakes Adapted From:
Annie's Eats
Frosting From: Original Recipe
1/2 cup shelled unsalted pistachios, divided
10 tablespoons unsalted butter, at room temperature
3 ounces reduced-fat cream cheese, at room temperature
1 1/2 cups sugar
3 large eggs
1 teaspoon vanilla extract
1 1/2 cups all-purpose flour
1 1/2 teaspoons coarse salt
8 tablespoons (1 stick) butter, at room temperature
8 ounces reduced-fat cream cheese
1 pound powdered sugar
1/2 teaspoon vanilla extract
1/2 cup finely ground unsalted pistachios
For the cupcakes:
Preheat oven to 325˚ F. Line muffin pans with paper liners, or grease well.
Place 1/2 cup of the pistachios in the bowl of a food processor. Process until finely ground. In the bowl of a mixer, combine the butter, cream cheese and ground pistachios. Beat on medium-high speed until light and fluffy, about 3 minutes. Gradually mix in the sugar on medium-low speed, scraping down the sides of the bowl as needed. Beat in the eggs one at a time, mixing well after each addition. Blend in the vanilla. With the mixer on low, add the flour and salt, and mix just until the dry ingredients are incorporated.
Divide the batter evenly among the prepared liners, filling each about three quarters full. Bake 30 minutes, or until a toothpick inserted in the center comes out clean. Let cool in the pan 5-10 minutes, then transfer to a wire rack to cool completely.
For the frosting:
In a large mixing bowl, cream the butter and cream cheese together until light and fluffy. Mix in the vanilla. Slowly add in the powdered sugar; mix until frosting is smooth. Add the ground pistachios and mix until throughly incorporated. If frosting is too thick, add a tablespoon of milk.
Makes: 16-18 cupcakes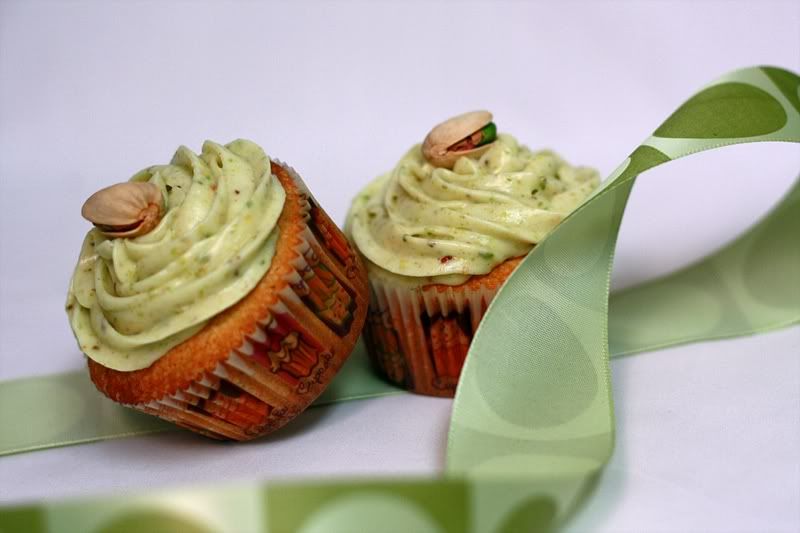 So the big disclaimer on these cupcakes is that they are
DENSE
. I was so unsure of these guys that they ended up filling the bellies of my soccer teammates rather than going on a long car trip with me. (This is what happens when my taste-tester doesn't get home until 5 minutes before we have to leave for our soccer game.) In the end we likened the consistency to a cornmeal-type muffin.
Don't get me wrong, these aren't bad by any means. Quite tasty and pistachio-y, just not quite your typical light and fluffy cupcake. While the final result wasn't too bad, I think I still have a little playing around to do before I would make these again for other people.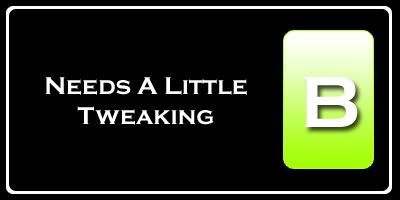 Nutrition Facts
Amount per serving
Calories 467
Calories from fat 220
% Daily Value


Total Fat 24.4g
38%


Saturated Fat 13.2g
66%


Cholesterol 95mg
32%


Sodium 381mg
16%


Total Carbs 58.8g
20%


Dietary Fiber 1.1g
5%


Sugars 47.3g


Protein 5.6g


Vitamin A 15%
Vitamin C 1%


Calcium 4%
Iron 7%